Finnish Broadcasting Company (YLE) appears to have published ad verbum an opinion piece by the new Suomen Sisu president, Olli Immonen, as "news." Nowhere in the story does it tell readers that this is an opinion piece written by the Perussuomalaiset (PS) MP but presents it instead as a news story, which it is not. 
If this is the case, one may ask what kind of journalism and journalists are working for YLE in Oulu. Any self-respecting journalist does not regurgitate news ad verbum.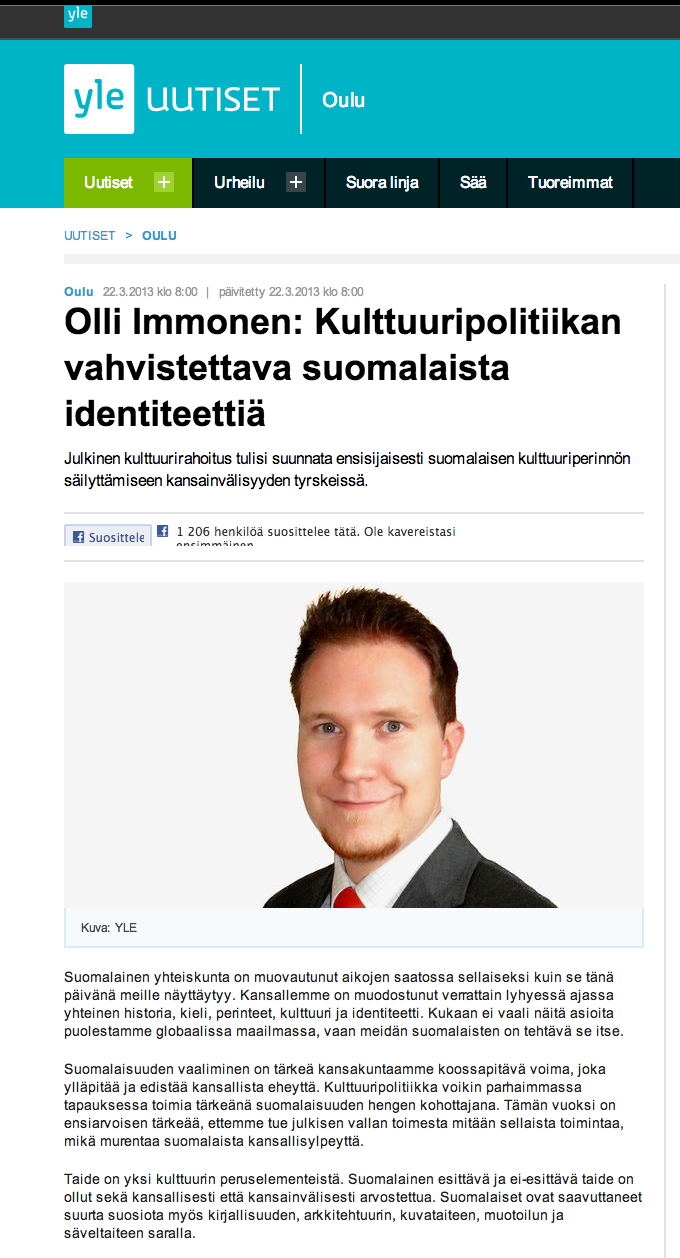 For some odd reason Suomen Sisu, an extremist anti-immigration association, got free ad space on YLE. Read original story (in Finnish) here.
Suomen Sisu has been called a lot of things in the past, from Nazi-spirited to extremist by the Finnish Security Intelligence Service (Supo). The group still lives in the murky world of eugenics, a disgraced pseudo-science whose aim was to create a master white race by wiping out other ones.
Suomen Sisu openly supports "racial hygiene" and discourages white Finns from marrying foreigners.