Migrant Tales' 2015 Hall of Poor and Sloppy Journalism will be updated separately. To see other examples of opinionated journalism in Finland about cultural diversity, please go to this link.
October 14
Tänä vuonna Suomeen 10 000 laitonta pakolaista (Ilta-Sanomat)
What is wrong with this tabloid billboard? Ilta-Sanomat, which was responsible for spreading racism against Somalis in the early 1990s, is at it again. This billboard by the tabloid claims that this year "10,000 illegal refugees" will arrive in Finland. What is an illegal refugee anyway and can a refugee ever be "illegal" or undocumented? This kind of twisted logic, which was first heard from the Perussuomalaiset (PS)* a while back, is being parroted by the tabloid. Has anything changed in about 20 years if we look at the two billboards below when it comes to spreading racism and lies about refugees?
Ilta-Sanomt today…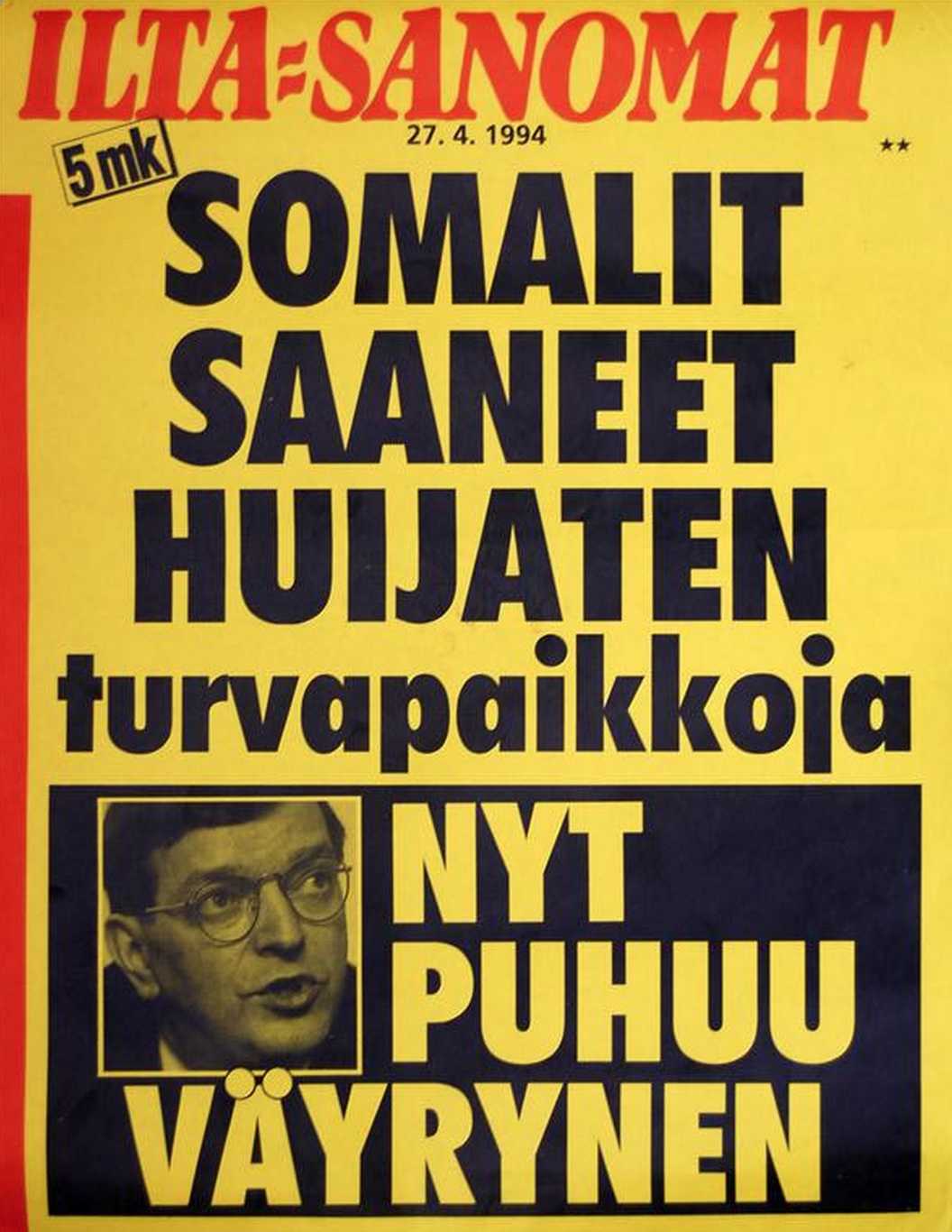 This advertisement from 1994 reads: Somalis get asylum by cheating the authorities. Source Migration Institute.