Despite a drop in homeless cases in Finland, the number of homeless migrants rose in 2013 to close to 2,000 persons versus breaking the 1,000 mark in 2011, according to the Housing Finance and Development Center of Finland (ARA).* Migrants accounted for 61% of homeless cases in Finland.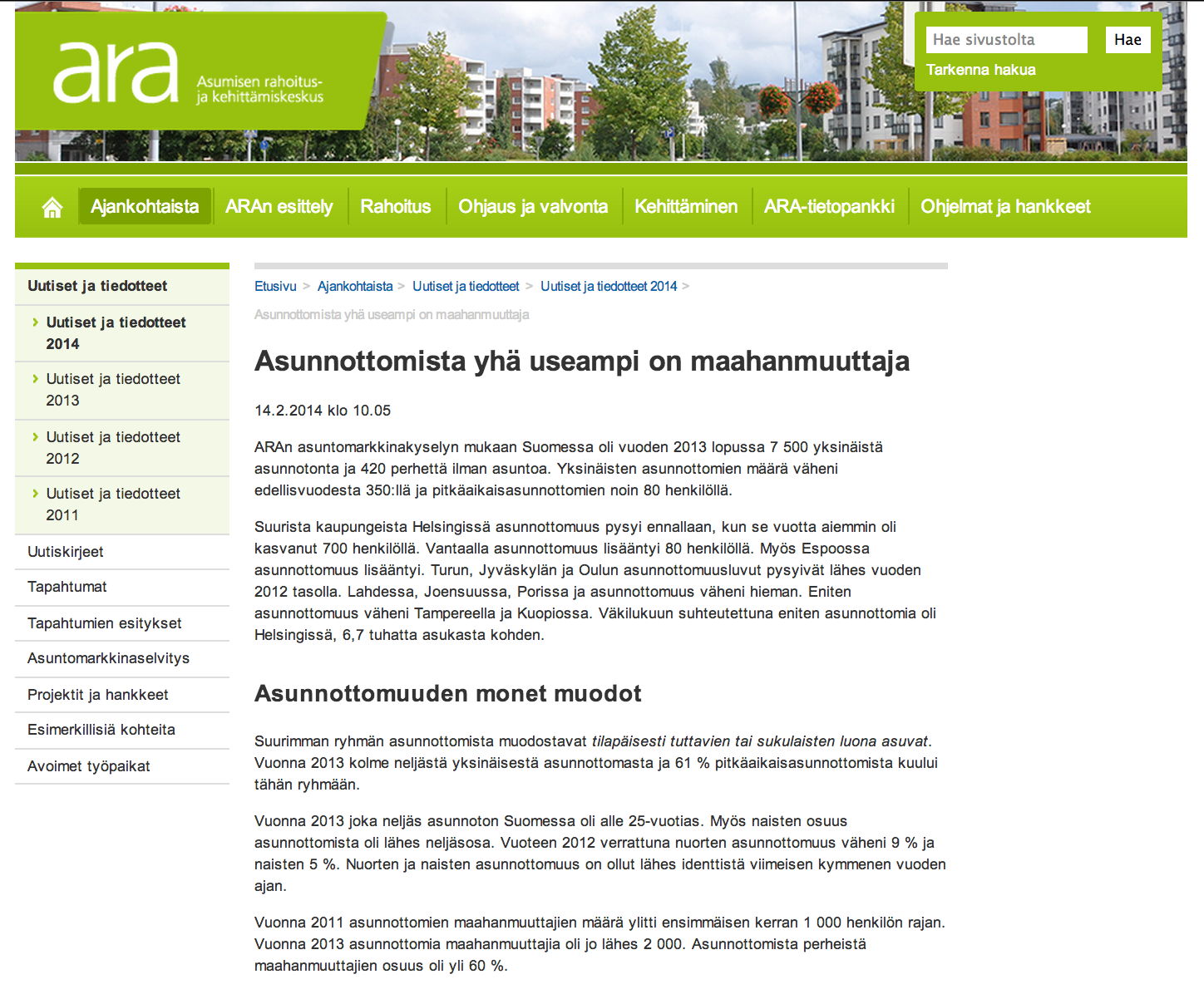 Read full statement (in Finnish) here.
The total number of homeless people in Finland stood at 7,500 people, or 420 families.
Most of the homeless lived with either relatives or with acquaintances.
What is significant about the ARA report is that it shows how homeless cases have increased among migrants.
Politicians of the anti-EU, anti-immigration and especially anti-Islam Perussuomalaiset party claim that migrants receive preferential treatment in housing.
*Thank you Finland Times for the heads-up.