Perussuomalaiset (PS)* chairperson, Riikka Purra, stuck her mouth in her foot at a debate with National Coalition Party (Kokoomus) head Petteri Orpo, when she said that it is still the radical-right party's long-range aim to leave the EU.
"Finnish citizens are not in favor of leaving the EU," she was quoted as saying in Helsingin Sanomat. "On the other hand, as we saw with NATO membership, the opinions of the Finnish people sometimes change very quickly. Of course, despite its obvious virtues, we will continue to tell people how much the European Union is costing us."
In other words, Purra reiterated that the PS' long-range goal is to leave the EU.
Another "long-range" aim of the PS is to exclude non-Finnish citizens from getting social welfare.
---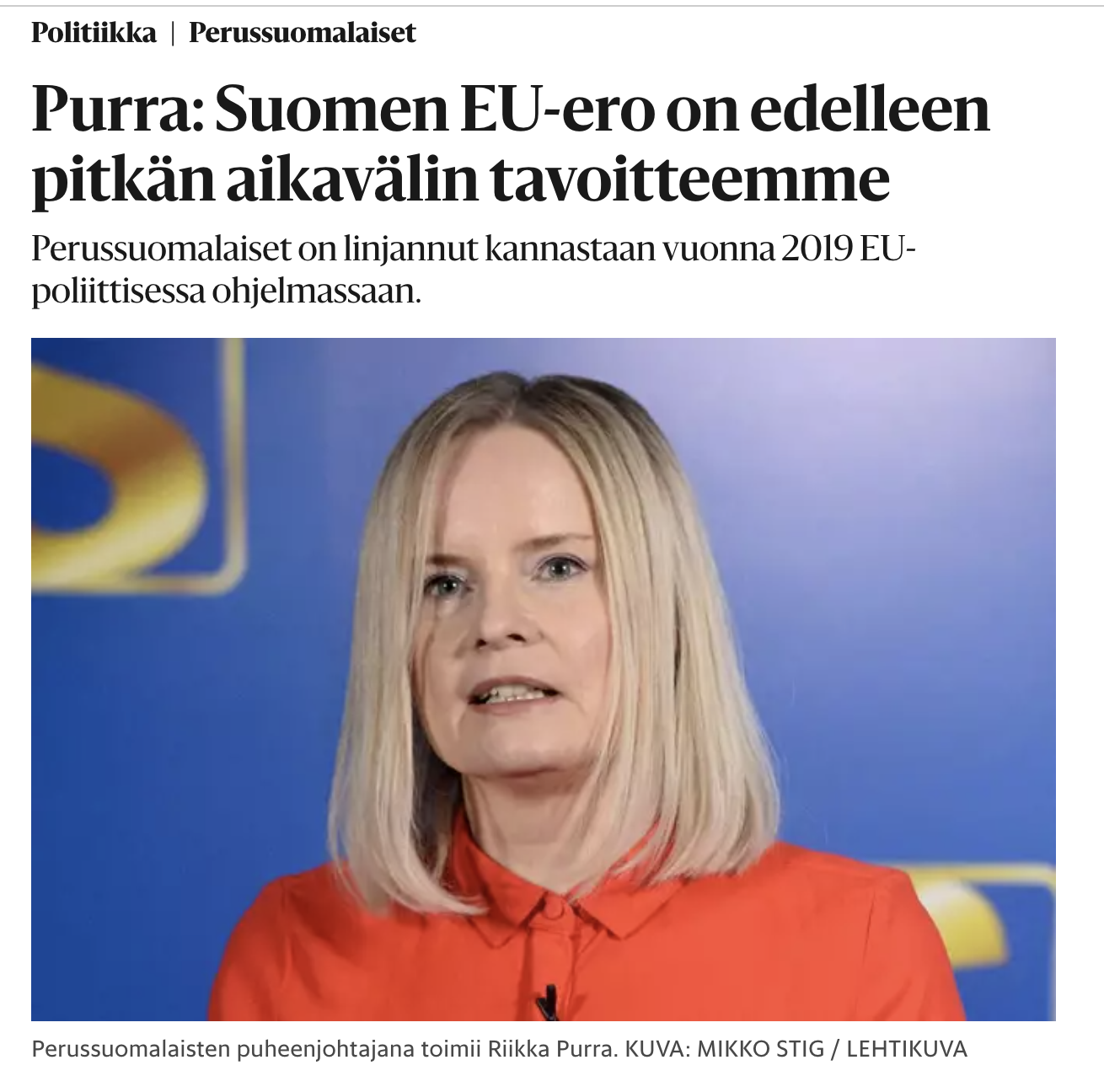 ---
The slip-up by Purra about the party's anti-EU stance could not have come at a worse time, with parliamentary elections a heartbeat away on April 4.
For some analysts, apart from being a radical-right party with roots to even violent neo-Nazi and far-right groups, the PS has the appearance of the Republican Freedom Caucus led by Lauren Bobert, Paul Gosar, Matt Gates, and 20 other far-right crazies.
Contrary to previous parliamentary elections of 2011, 2015, and  2019, Finland's voters may not stomach radical political views in the same way as before. In the face of a chronic labor shortage, voters may not have the same taste for the PS' xenophobic message, which is full of disinformation.
---