A study by the Ombudsman for Minorities of Finland reveals that a bit over two thirds of Finnish Roma that were surveyed said they had experienced discrimination in the past year, according to Turku-based Turun Sanomat.* Two-hundred and forty-nine Roma of different ages took part in the study.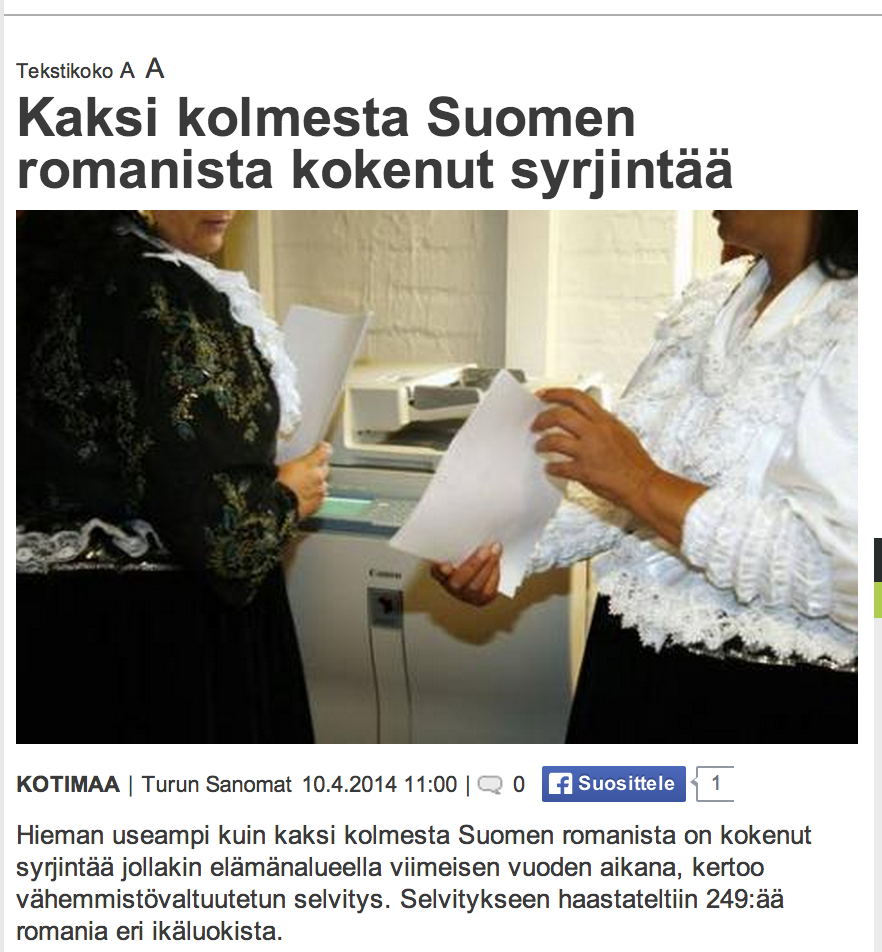 Read full story (in Finnish) here.
The majority of the discrimination cases took place at stores and gas stations. Some respondents said that one of most humiliating matters at stores or other public places was when they were followed by employees or security guards.
Half of  the respondents said they had suffered discrimination when seeking employment.
Meanwhile, the Pori District Court is looking into an extensive discrimination case involving 13 restaurant workers from nine restaurants in the western city of Pori that are suspected of discrimination on ethnic grounds, according to Turun Sanomat.
The accusations  are being brought by four Roma, who are joined by a white Finnish witnesses as well as a journalist of Pori-based daily Satakunnan Kansa.
One of the Roma at the trial asked the restaurant employee why he and three other Roma weren't permitted to enter the premises. The employee responded: "Because you're Gypsies."
*Thank you Helena Kosonen for the heads-up.