Green Party Oulu city councillor, Janne Hakkarainen, was attacked and beaten over the weekend while accompanying  a transexual, reports Oulu-based daily Kaleva. Hakkarainen said that three men attacked them in a park after he  accompanied his friend home from a bar after 4:30am.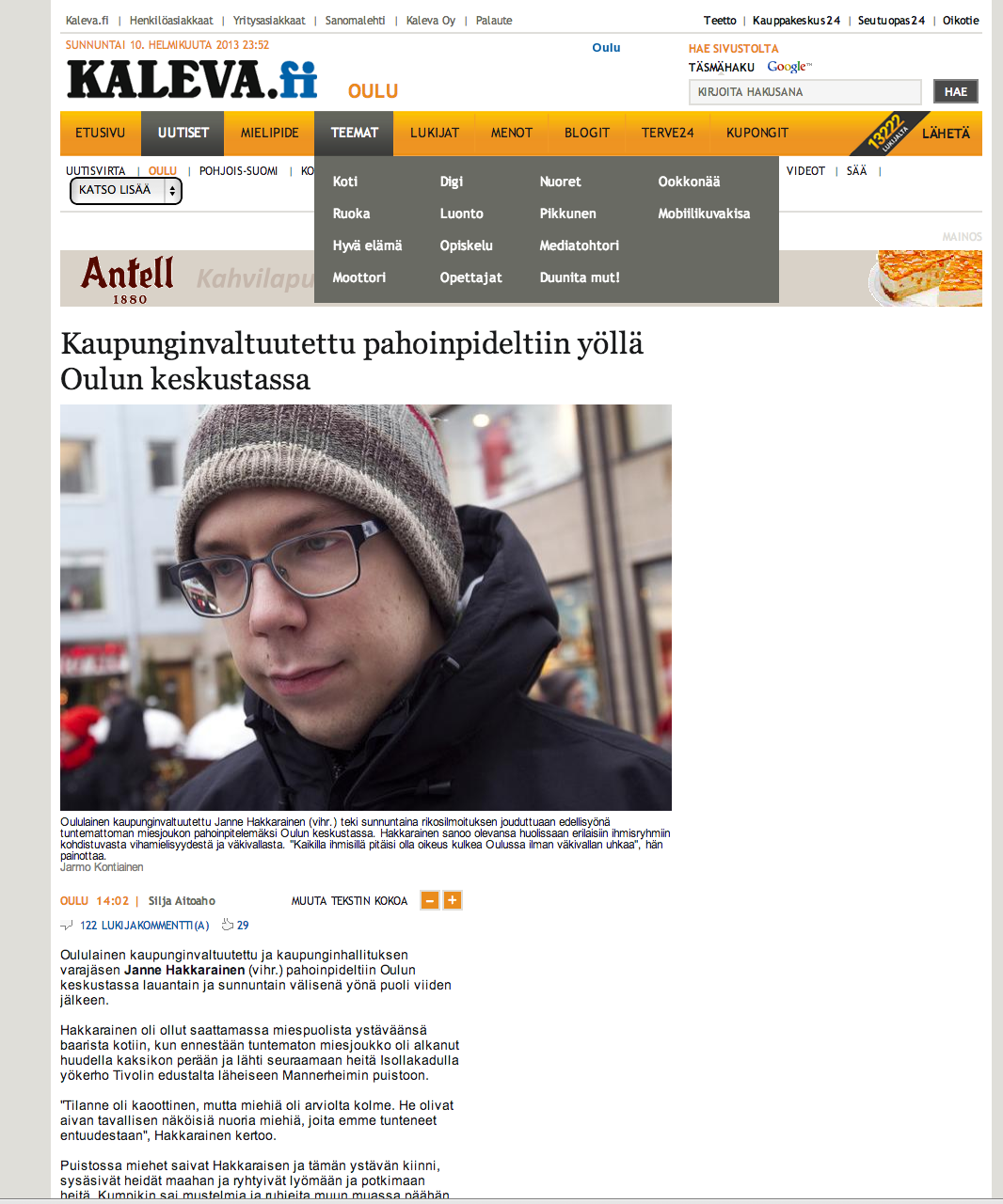 Fortunately a person spotted what was happening and forced the attackers to stop and flee the scene.  
Hakkarainen and his friend suffered bruises and contusions to the head and arms. Police are investigating the incident.
About two weeks ago, a group of neo-Nazi thugs attacked a book presentation in Jyväskylä. The attack  was seen as an infringement against freedom of speech and the right to assembly.
An attack on any minority should be seen as an attack against all minorities.