Have you ever visited a refugee center in Finland? I did on Sunday in Karhula, located 130km east of Helsinki. The refugee center, which comprises of two four-story blocks, revealed some of its inhabitants when you reached a small court in its middle hidden from the outside world. 
The court, which had bed sheets and clothes drying on each of the buildings' floors in the damp and rainy afternoon day, surprised and shocked me. Do people live here? It must be depressing, I thought.
The feeling is something like being at a railway station or airport transit lounge, where there is a sense of hope even if you are in a no-man's or woman's land.  The refugee center is different from the optimistic anticipation you may feel at a railway station or airport. The only thing missing is that don't know where the next station will be.
Two asylum-seekers from Africa started speaking to me from the second floor while four children, aged about seven, who asked me to take a picture of them.  All four spoke fluent Finnish, which suggested that their parents had lived at the refugee center for quite some time.
"How long have you lived here," I asked.
Nobody knew or answered back.
One of the children appeared disturbed and hyperactive. The only girl in the group told me proudly about a spare bike tire, which is used as a swing. She asked me to take a picture of her next to the so-called swing.
A former asylum-seeker with whom I visited the refugee center told me that some people wait 2-4 years for a positive decision, even longer, to remain in Finland.
"You live in constant fear in a refugee center because you never know when you'll be deported," he said. "Your life is on hold. Apart from fear, you are mocked by a near-constant sense of pessimism."
 If there is a picture that says it all about the refugee centers, its this one. Everything is broken.
 The Karhula refugee center is a depressing place.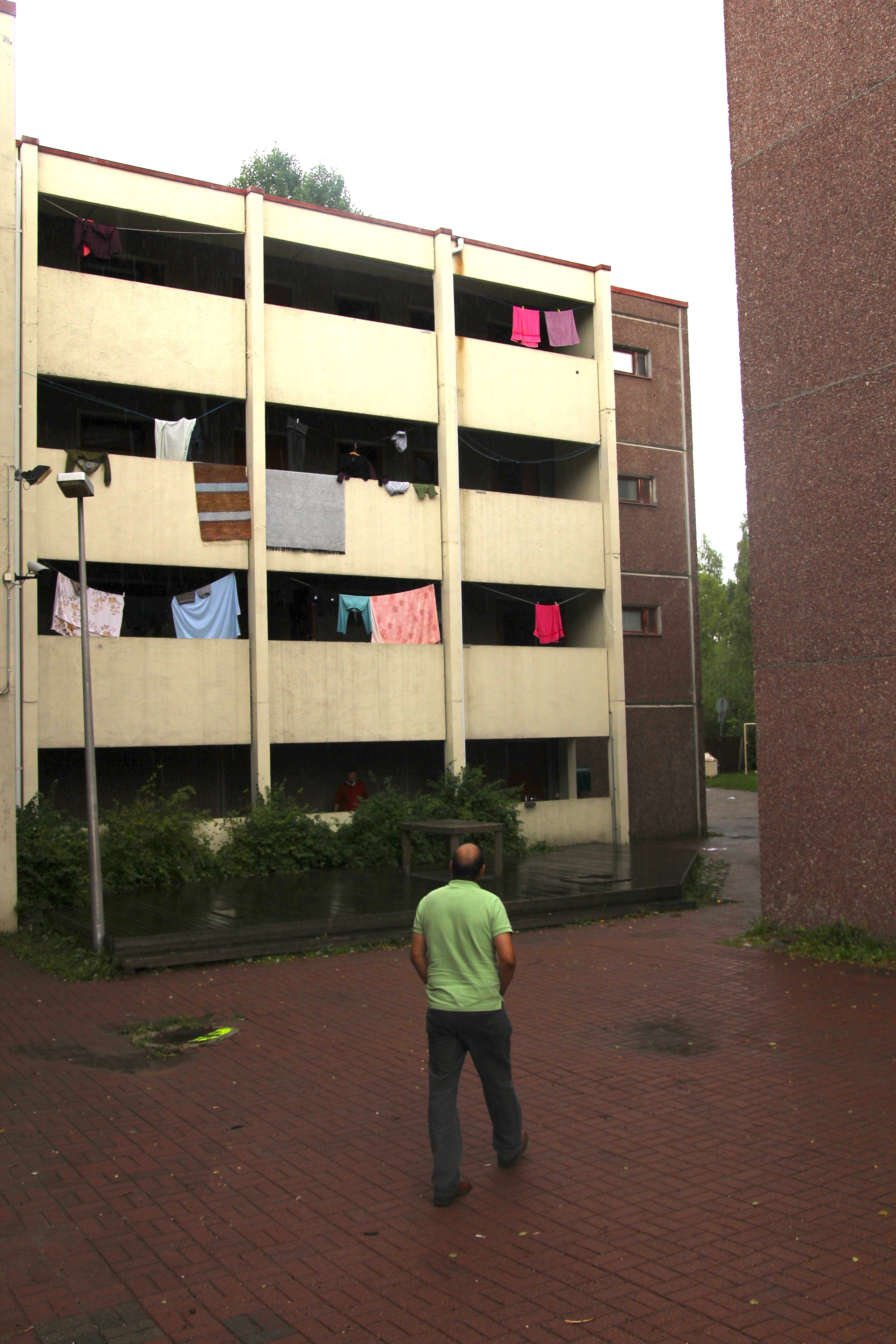 As if hidden from the outside world, a small court instantly appears. It shocks you.