Christian Democrat Interior Minister Päivi Räsänen has a dubious reputation in Finland for her homophobic and conservative religious views. In her latest attack against refugees, Räsänen writes that when an asylum-seeker gets a negative decision and doesn't want to leave the country, the Finnish Immigration Service is required to give a residence permit if the person cannot return back to his or her country for a number of reasons.
Kaisa Väkiparta, head of communications at the Finnish Refugee Council, flatly disagrees with Räsänen's claim.
"This isn't true," she writes. "The Supreme Administrative Court had to make an alignment concerning such cases because the Finnish Immigration Service wasn't following the law. "
Väkiparta said that Räsänen's plans to change the law would force the number of undocumented migrants in the country to rise.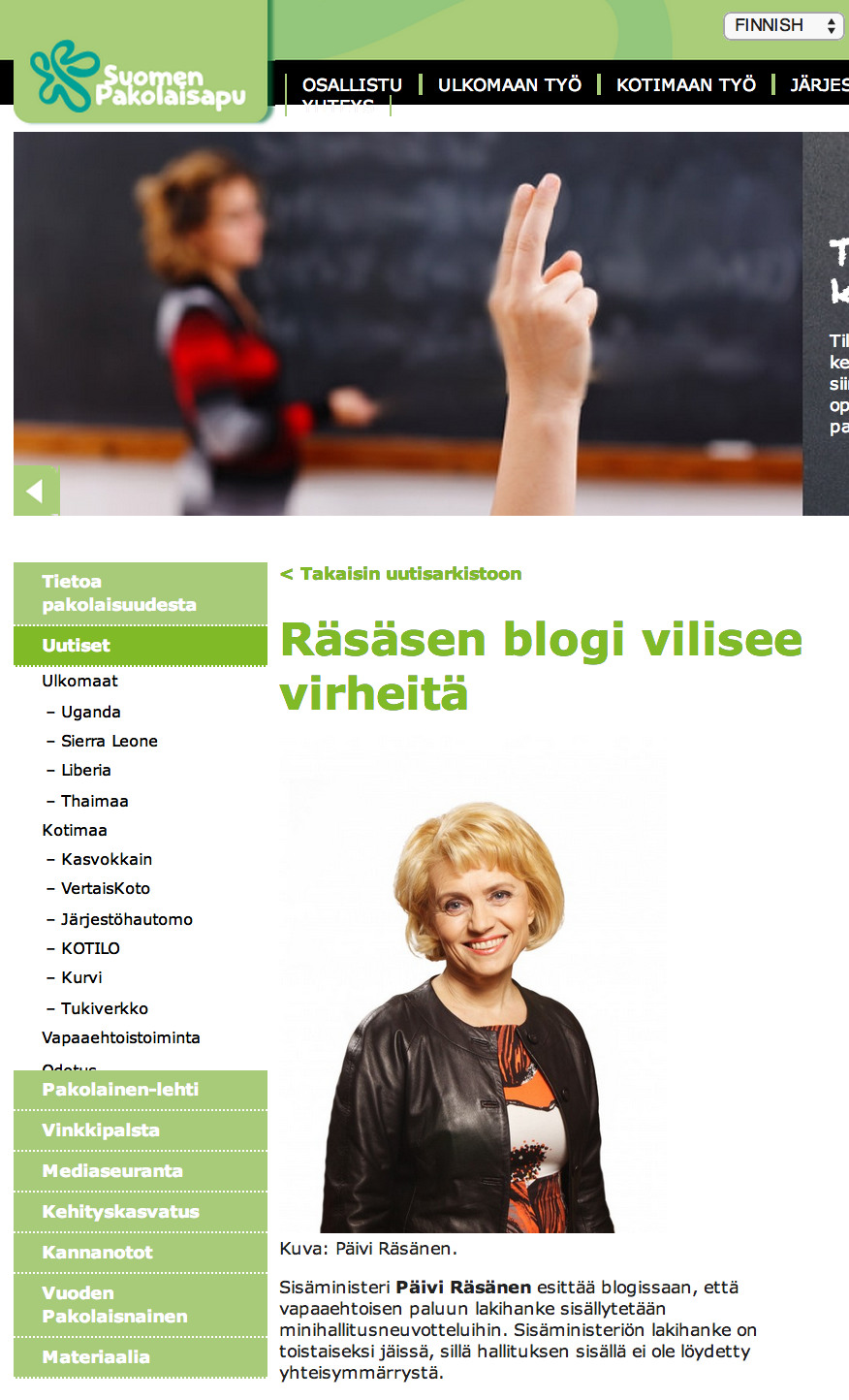 Read full comment here.
Räsänen writes in a statement that such a "loophole" in the law, which permits asylum-seekers to get a residence permit after a negative decision, has lured more asylum-seekers to Finland.
The rise in such residence permits to asylum-seekers who have received a negative decision – according to Väkiparta – hinge on the residence permits that the Finnish Immigration Service was supposed to give in the first place.
"The amount of asylum-seekers to Finland has been pretty stable in the past years, or about 3,000 people annually," she says. "There is no factual base that the [so-called] loophole is luring people [to Finland]."