The latest scandal in the Perussuomalaiset (PS) party concerning  a councilmen who gave a clock with Hitler and swastikas to a neo-Nazi club in Vaasa, is another worrying example of how low we have stooped as a nation since the April 2011 election. Contrary to what some populist anti-immigration politicians may claim, we are not being threatened from abroad but from our own backyard.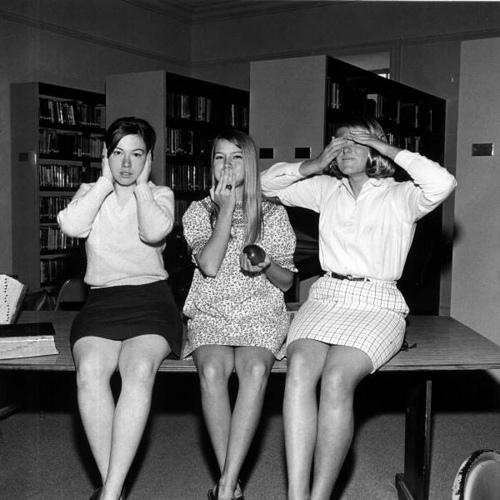 See No Evil, Hear No Evil and Speak No Evil are quite popular in Finland these days. Source: Flickr.
Even if Finns speak proudly about the courage they showed during the Winter War (1939-40) when they were vastly outnumbered against the Red Army, some show remarkable cowardice when our society comes under attack from social ills like racism, prejudice and intolerance in general. Finland is not being led by a marshall like Carl Mannerheim, but by three monkey generals: See No Evil, Hear No Evil and Speak No Evil.
Hear No Evil is not only a good buddy of the PS, it's a close friend of Finland's political parties, the media and general public. Whenever anyone plays down racism, most likely that person or group has had a chat with Hear No Evil.
The one that should know better but prefers to be quiet is See No Evil. Instead of bringing out our good side and courage, Speak No Evil humbles us into opportunistic silence.  It's a bit like your executioner who chops your head off. Since your good manners constrain you from speaking your mind, the only thing you can say after they behead you is, "Thank you, thank you!"
The third monkey, See No Evil, is probably the leader of the pack. This character brings out our cowardly behavior.
See No Evil was most likely responsible for Finland's political earthquake in April 2011, when the PS won its historic election victory.
There were many factors that brought the PS to power. Two important watersheds,however, were Prime Minister Jyrki Katainenn infamous "debating immigrant issues in this country didn't make you a racist,"  and Social Democratic Party (SDP) Economy Minister Jutta Urpilainen's  maassa maan tatalla (In Rome do as the Romans do) statement.
Since the National Coalition Party and the Social Democrats feared the rise of the PS would rob them of votes, they decided to flirt with their populism instead.
That was a huge mistake that Finland is paying high price today.
Reading about Hitler and swastika clocks in Vaasa is a part of that political blowback.