Emanuela Daniel is an exemplary woman for organizing Friday a historic protest outside of parliament against Perussuomalaiset (PS)* Maria Lohela, who was elected as the new speaker of parliament. Daniel told Migrant Tales about that day and when she spoke to PS MP Teuvo Hakkarainen, who has also made many racist and Islmophobic statements against Finland's ever-growing culturally diverse community. 
Social Democrat MP Timo Harakka tweeted below that the protest was "a modest" show of force but "historic" nevertheless.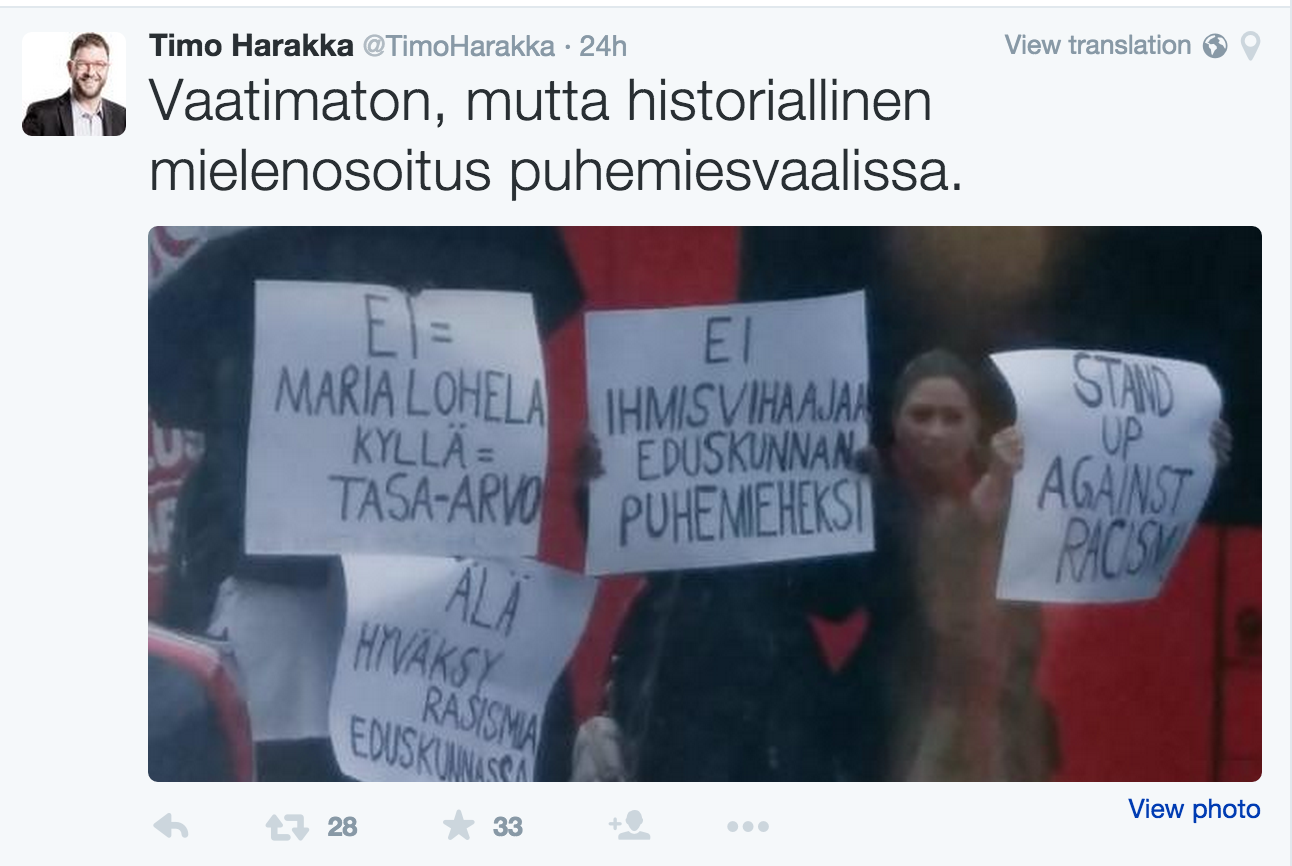 Daniel said that she had to organize the protest against Lohela because it was important. 
"We have to do something and it doesn't matter if we're many or a few," she said. "The important message that we have to send to such politicians is that their [racist and Islamophobic] statements are unacceptable."
Daniel said she read on Facebook that they were going to vote for Lohela at 2pm as the new speaker of parliament.
"I called a few of my friends up," she said. "A Jamacan called Simone came as well as a few others like Habiba Ali, Naomi and Vania of Angola, Ayan and Christian [Thibault]. I got permission to be absent from work and went to buy cardboard and markers at a store as well as an umbrella."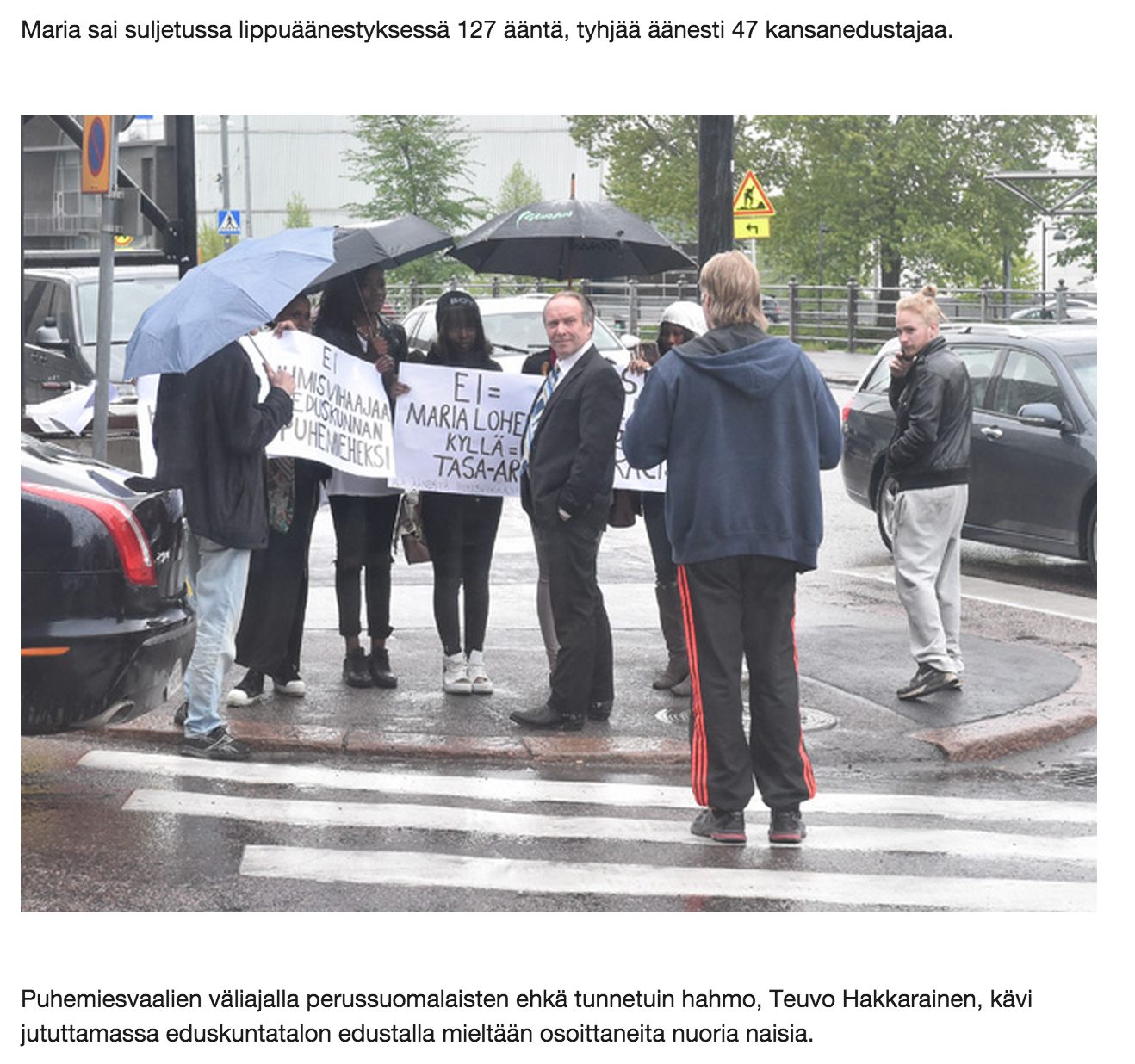 The protest outside of parliament got national attention even in magazines like Seiska.
One of the persons that came to talk to Daniel and the protestors was PS MP Hakkarainen.
"He said that he had voted for Lohela because she's ok and stated that he wasn't a racist," she continued. "He said he'd even give his home to women migrants, those that are weak, circumcised,  and raped but doesn't want men migrants to move to Finland."
"When I told Hakkarainen that he couldn't generalize about migrant women the way he did he disagreed," Daniel added.
Daniel said that even if Hakkarainen was trying to be nice she noticed that he was very wishy-washy about why he makes Islamophobic and racist statements and brushed aside the whole issue by stating he "wasn't a racist."
A protestor offers PS MP Hakkarainen some shelter from the rain.
Daniel said that it's high time that migrants start to take things in their hands and exercise their democratic rights to challenge the racism and Islamophobia that have grown in Finland during the past years.
"Some migrants believe that the best way of changing things is to be patient and say nothing," she said. "I don't believe this is the right path because you'd be waiting indefinitely for matters to change. History has taught us that nothing will change unless you fight back."
* The Finnish name of the Finns Party is the Perussuomalaiset (PS). The English names adopted by the PS, like True Finns or Finns Party, promote in our opinion nativist nationalism and xenophobia. We therefore prefer to use the Finnish name of the party on our postings.