Whenever there are cost-cutting measures that target education or social welfare, you know who's going to get hit the hardest. Some obvious groups include the socially marginalized, unemployed, some migrants and visible minorities. 
Trade Union of Education in Finland (OAJ) president Olli Luukkainen was quoted as saying on tabloid Iltalehti Monday that budget cuts on education have fueled greater social inequality at schools.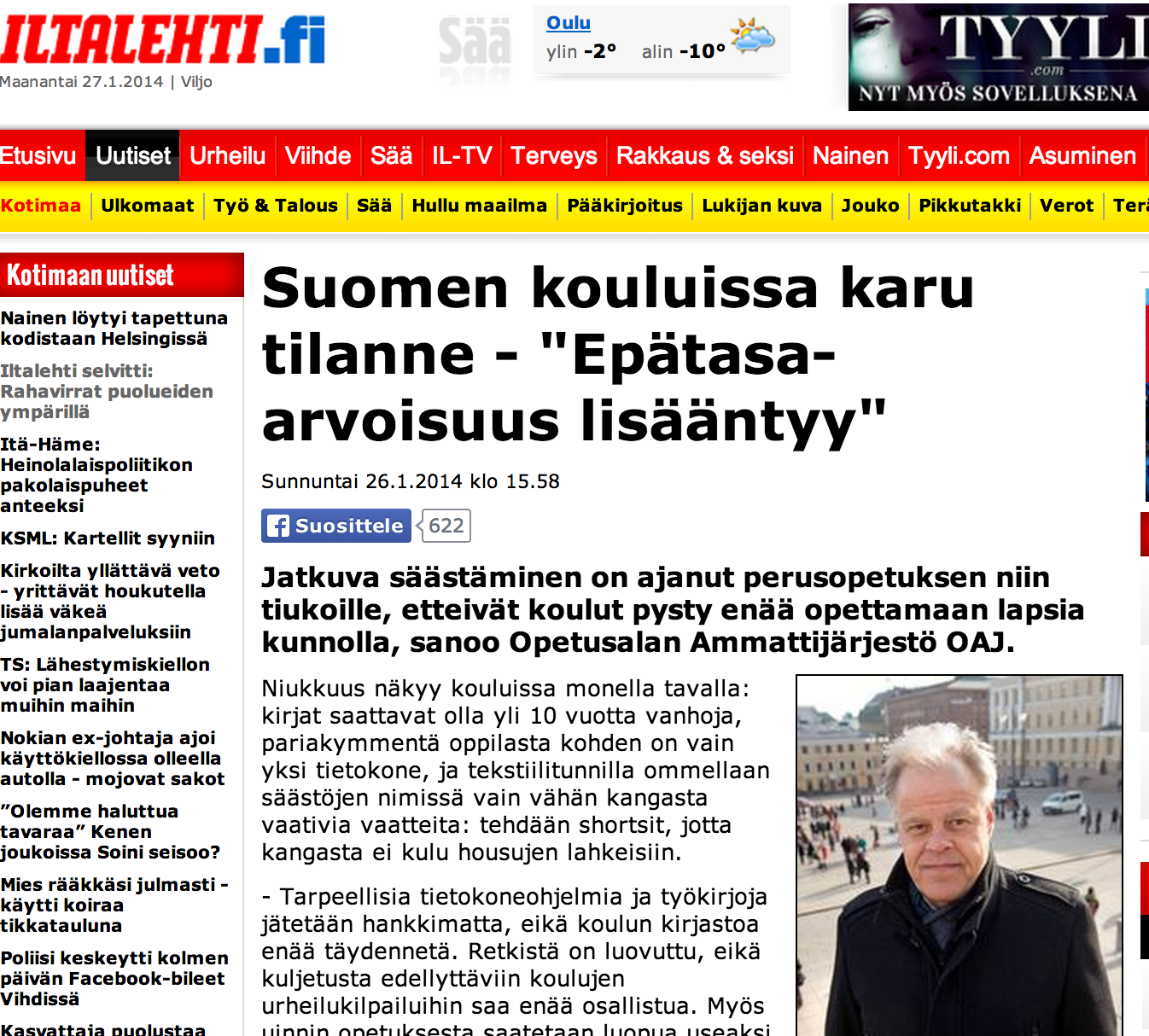 Read full story (in Finnish) here.
Since intolerance plays a role in Finland as well, it's clear that while cost-cutting measures are impacting our educational sector, it will be especially hard on migrant and visible minority students.
A good indicator of social inequality and intolerance in Finland is the high migrant unemployment rate, which is two- to three-times higher than the national average, which rose by one percentage point in December to 7.9% versus a year ago.
If in times of economic abundance and growth our educational system continued to treat some of their Finnish students as pupils with "migrant backgrounds," and still don't grasp that a Finn doesn't have to be white to be treated as an equal member of this society, it's clear that migrant and visible minority students are going to get hit the hardest by the budget cuts.
Disagree? Why then are students who aren't white respected and treated at schools like white Finns who have different ethnic and national backgrounds? Why are they labelled maahanmuuttajataustainen, or student with immigrant background?
The answer is obvious. They are labelled a non-inclusive name like the above because the majority culture wants to remind that they are "Other" and aren't white. Why? To promote social inequality, or "us" and "them."
Why are we, Migrant Tales, the only ones writing about this very worrying situation?
Shouldn't anti-racist groups and the parents of these migrant and visible minorities be up in arms about the impact that budget cuts will have on the lives of their children?
Why so much complacent silence?