Ville Nurmela, a candidate for the openly racist and fascist Sinimusta Liike convicted for ethnic agitation and vandalizing the Turku synagogue in 2020, is running for parliament, according to Helsingin Sanomat, Finland's largest daily.
A former member of Finland's neo-Nazi group, Nurmela has convictions for using and possessing explosives, assault rifle cartridge cases, and drugs.
---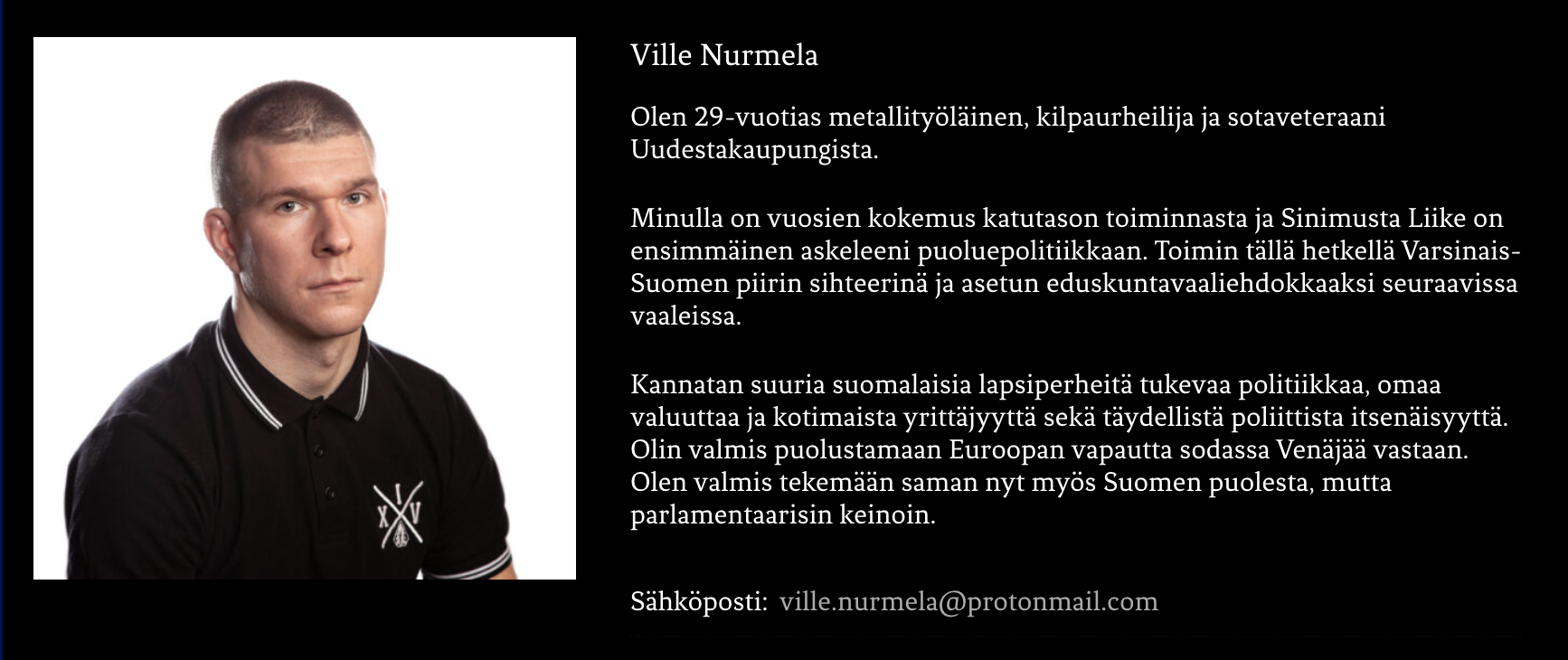 ---
In an interview with STT in December, Sinimusta Liike chairperson Tuukka Kuru admitted that the party could be considered openly racist and fascist.
According to investigative journalism by Helsingin Sanomat, other Sinimusta Liike candidates for parliament were convicted of various crimes.