Abuses at the asylum reception centers run by Luona have come to light from the occupants who consider their alleged treatment by the staff of the private company as "gross abuses" and a breach of their "human dignity" and "rights." 
The disturbing revelations in the complaint below show that Finland and especially Luona has failed these people miserably. The fact that we have an anti-immigration party in government and two other ones that turn a blind eye to such abuses and rising xenophobia in Finland is shameful.
Let's hope that the Finnish Immigration Service and others resolve these injustices.
The complaint below is dated February 14, 2016:
(The names of the asylum seekers have been omitted).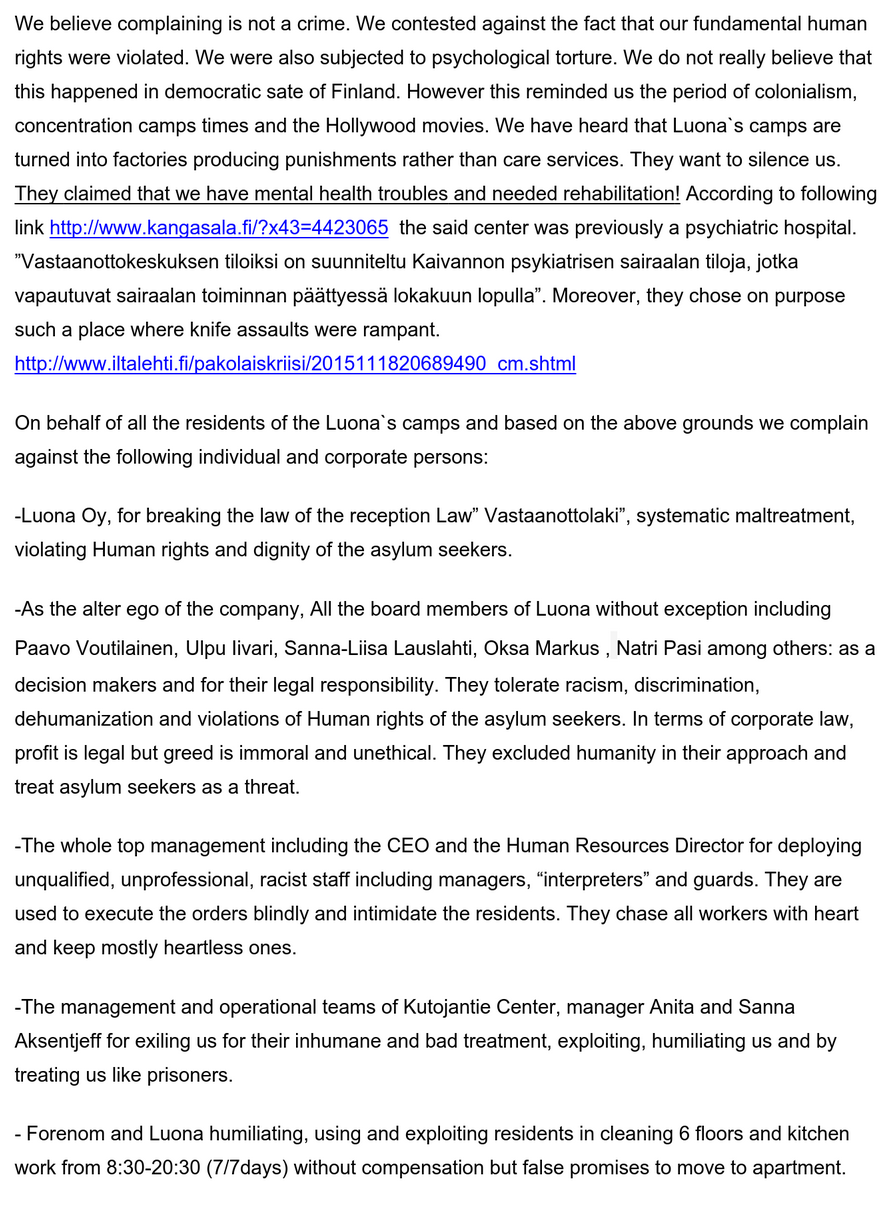 (Email correspondence in the original document has been omitted).